| | |
| --- | --- |
| Posted by benproko on May 22, 2016 at 3:40 PM | |
Ironman Texas was set to be my 13th Ironman. Coincidently, the event took place the day after Friday the 13th. There was a lot of drama revolving around the bike course and whether or not we were even going to have a race. After last minute changes, Ironman was able to provide a 95 mile bike course instead of the standard 112. Also, two days before the event, the water quality in the canal tested poor and the race officials had to reroute the swim course and create a separate location for T1. Despite the drama and unforeseen changes, Ironman Texas ultimately lived up to the challenge everyone strives to conquer.
The afternoon before the race, as Friday the 13th would have it, our A/C went out. The house was an uncomfortable 82 degrees. Katie and I were both determined to have a quality night sleep so we decided to make a quick run to Home Depot to get a portable unit (we were wanting to eventually purchase one for our garage anyway.)
Upon arrival to the course, we were well rested and void of any regrets of our portable A/C purchase. At 6:45 AM I started the swim and took a good line out to the first turn. I left my defog on the kitchen counter at home and as a result, had to stop to clear my goggles before the turn. After the second turn we started heading back and were roughly half way done. I lost focus and did not take as good of a line back. Even being surrounded by 100's of competitors I felt somewhat lonely. I began to miss Katie and my dad in the canoe next to me in the 10K swim during the Ultra 520K Texas last year. In an hour and 12 minutes, I hopped out of the water. I felt this was an okay time for me, but not a great time. I grabbed my belongings and headed to T1.
Volunteering in the changing tent was Gus Paredas, friend and Trifit-XT athlete. He and several others were great help as I consumed one mix of my Hammer Perpetuem (Latte flavor) and put on my socks, cycling shoes, helmet and race belt with nutrition attached (Race caps, Endurance Amino, Endurolytes Extreme, and Anti Fatigue). Heading out, the mount line was a little crowded so I found some space and started the bike leg.
On the bike, my glutes usually take some time to fully kick into gear so I used the first 10 miles of the bike to warm-up my legs and periodically change position. During this time, I took some raspberry hammer gel before switching to Perpetuem.
With my adventure racing and mountain biking experience, I am comfortable with unfamiliar turns. From the start, I was actually able to make up a descent amount of ground on other athletes, manage to carry a lot of my speed through most of the turns, and efficiently accelerate smoothly.
Despite the change in course, I have to say I really enjoyed the bike leg. The route included areas you could never bike safely solo, but with the intersections and traffic controlled, the new way ended up being a blast. Leading up to the event, I didn't have time to pre-ride or drive the course, but after living in Houston for over 20 years, I had seen nearly every section at one time or another in the past. Thirty-five miles in I said to myself "this race has had very little drafting." Unfortunately, I spoke about 5 miles too soon. Ironman rules require athletes to be 6 bike lengths behind the person in front of you. I understand momentarily loosing focus and not realizing you are following too closely, however, a few blatantly disregard the rule because they value a faster time or placement over the integrity of the race. With all due respect, for someone who makes a conscious effort to race with integrity, observing a few athletes choosing to draft is a little disheartening, but I guess the triathlon community with all the sponsors, emphasis on qualifying for Kona, etc, brings it on us by holding race placement on such a high pedestal. However, the athletes in the local kits that I saw were not among the drafting packs.
As I passed several of these "pelotons," I would have a few try to latch onto me. This is legal as long as they drop back after 25 seconds. However, there was one guy that was strong enough to hang just behind my wheel and stay longer than the allotted time. I was slightly annoyed, but not entirely frustrated because I was able to simply deploy my anti-draft technique to get rid of him.
Side note* if you are my local race competition you can skip this section about how the anti-draft technique is executed*
A drafter is like someone drowning- they are not going to hang on to something sinking or slowing down. Knowing their weakness, I slow down enough for the drafting athlete to pass They will then pass me and begin looking for the next draft opportunity. I then drop back cleanly out of the draft zone, then build my speed back up to re-pass. I pass with just a little bit more speed than the initial pass I made when they latched on. Between them doing their own work and me passing a little faster, they usually won't be able to hold on this time. The brief quickening of pace does not cost much, if any, extra overall power or time.
*Local competition may continue here-
The technique worked and I did not see them again.
The remainder of the bike was a trip down memory lane. The course traveled through Tomball where I went to Middle school and High School. I passed by the baseball fields I played at for 5 years growing up. Baseball was my first love and I came out of the aero position to take in the memories.
With about 10 miles or so we rejoined a part of the course that was used the 1st year Ironman Texas held here. By now, the heat started getting to me a little bit. At the last water station I drenched myself in water and continued preparing for T2.
Heading into T2 I could tell I was a slightly overheated and knew I would have to be smart about my running pace starting out. I was really happy with the overall bike speed versus the power used. The bike felt smooth and fast. Some of the upgrades made at Tru Tri Sports, which included moving to a 1X system with rotor rings, really appeared to help.
Bike: 22.91 mph
I took my time in T2 and had a volunteer get some ice for my hat.
As I prepared for the run I thought through the best pace for my condition. A week earlier I had a metabolic test done with Johnny Shelby at Third Coast Training to determine both my energy expenditure at various paces as well as of the calories percentages utilized from fat and carbs. I chose to go around an 8:30-9:00 min. per mile pace (which included approximately 30 second walk breaks at each station). At this pace I burned 25% less calories and about 50% less from carbohydrate stores. About 1 mile into the run I saw Robynne. We had run together for 5-6 miles at my last Ironman in Boulder. After a brief exchange, our goal paces were close so we decided to stay together. The first lap was not too bad and I could feel my core temperature dropping. I began cooling off and feeling better than I did getting off the bike. I decided to stay with Robynne because in the past I usually struggled at the end of the run and I wanted to have a good third lap. Each aid station was the same routine: Grab water, walk, Robynne pass me, grab a sponge, nutrition or supplements if needed, and then catch back up to Robynne.
I wasn't even sure what my IM run PR was so at mile 17 I saw Katie and asked her to look it up if she could. I was kind of hoping it was around 4:20 so I would be able to coast in on the last lap. As I passed back by Katie she told me it was 4:14. Oh! No room to slow down on the last lap. It was getting even hotter now. I had decided to stay steady until mile 20 and then decide to go for it. Just before mile 20, dark clouds rolled in and the temperature began to quickly drop. I knew this would help, but was hoping the rain would hold off. I picked it up a little and at mile 20 and I set my virtual pacer on my Garmin at a 9:30. This would bring me in a couple minutes under 4:14 just to be safe. Soon the sky began to dump rain. It felt good, but I was worried they would stop the race. I picked up the pace a little more. I was feeling amazing. Water was starting to flood the streets and gusts of wind would almost blow some of us over. Then, with 4 miles left, the volunteers stopped us and said "when you cross this timing mat your time will stop then proceed at the next aid station". After crossing the mat I walked a bit thinking about what to do, then I jogged to the shelter where we were directed. I figured I would stop my watch once I got there and then start it back up after we restarted. I really wasn't too worried either way. I knew I had a great run for me and the last 3 miles was just a formality at that point.
I tried to keep moving because if I didn't, I knew starting back up would be tough. I took my shoes and sock off and rung them out. About 45 minutes later we restarted. My legs felt like they had already finished the race. I started my time and eased into the first mile. After a mile my legs felt good again. I saw Katie and Adam about a mile from the finish and one last time with a quarter mile left. I seeded myself between two athletes- one about 100 yards ahead and the other 100 yards behind- to allow them, and myself, to enjoy the finish.
There is always a feeling of accomplishment when I cross the line. This was the best I have ever felt at the end of an IM race. I was excited to see how the other 8 Trifit-XT athletes did as well. We all finished one of the craziest Ironman races I have done to date- lucky number 13.
Stats and Notes:
Usually, I don't shoot for IM PR's, however, the day provided my fastest non-wetsuit swim, fastest bike average speed (barley), and fastest Marathon in an IM by 5 minutes.
Swim 1:12:47
Bike 4:08 (22.91 mph)
Run 4:09:56 (With time adjustment)
Total time 9:45
• This is the most metabolically efficient I have been heading into a long course race. Training plays a factor, but biggest link has been the nutritional advice Katie has given me to help make me more efficient.
• Because of the efficiency I only took 480 calories total on the run (about 110 an hour) in the form of 6 Raspberry Hammer gels. I knew that is all I needed because of my adjusted pace and results from Third Coast Training.
• I only had 1 month of increased volume leading into the race. Normally I have 2 months but time was a little tighter in March this year.
• I am not a PR or ER kind of athlete in long course events. I don't leave it all on the course. My goals are to maintain a good level of health and fitness and Ironman is a nice challenge to have to do so.
• Starting out, my total monthly run volume was 10 miles because I took off 2 months after Ultra 520K Texas. I carefully built up to about 35 miles a week to help prevent any injuries.
• The winter mountain biking and adventure racing really paid its dividends with the course we had this year. The 6 hr. adventure race was a great way to gain fitness and bike skills in March.
Thanks-
Biggest thanks has to go to my wife Katie, both because of her support and nutritional guidance. I know these last 2 years of PR's would not be possible without her.
My dad has been to nearly all of my triathlons he always knows what to say to motivate me and understands what my goals are.
Adam and Roland are such a motivation on day to day training. I sometimes just push some workouts to see their reactions to various training metrics.
Jordan and Frank at Tru Tri Sports- They have kept my bike running great and we were able to make some good cost effective equipment choices. Thanks guys!
Johnny Shelby at Third Coast Training- I have been going to Johnny for 10 years to receiving metabolic testing. The information has been vital to guiding race day pacing and nutritional adjustments
To all the Trifit-XT athletes- While I am the one creating your plan and giving information to you, you are the ones inspiring me. I was happy to finish, but ecstatic when 100% of you finished! Great job!
Thanks Justin Zaiser of Bike Minded Guru for the awesome pic!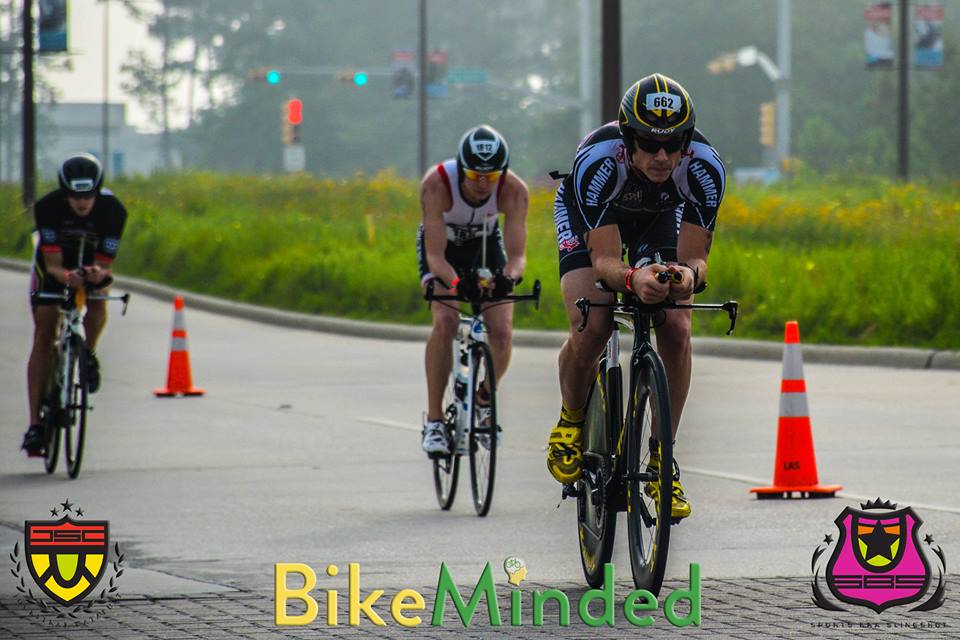 Categories: None